Alphabeta Concertina (2nd Edition)
This third is a new version of King's classic capital letter 1983 version, reprised here to correect its long 'out of print' status and updated with newly modified designs for some of the letters.

Also 17 x 11 x 3cms in a pvc tray and sleeve as 'alphabeta concertina minuscule'. See our Alphabeta series.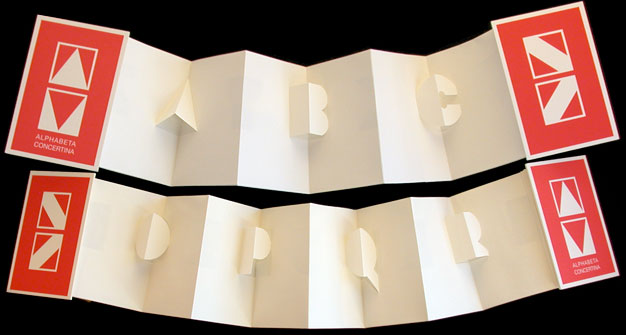 Please inquire about individual titles. Many of our artist's books are out of print and listed for reference purposes only.