Antony and Cleopatra
Artist edition (Sovereign Arts)
Guildford, 1979
Over 30 screen printed designs for the full text of the play; printed letter-press in 11 pt Baskerville with screen printed handwriting for annotations by Keith Please. 300 signed copies, 40 proofs – eleven 8 pp unbound sections – 38 x 29 cm on Cuve Rives Blanc paper in a quarter-bound leatherette and canvas portfolio.
Single prints and double spread prints from the book are available for £60.00 single page prints and £90.00 double spread prints.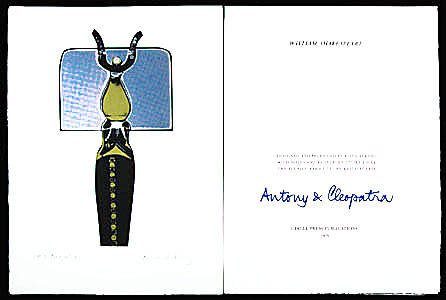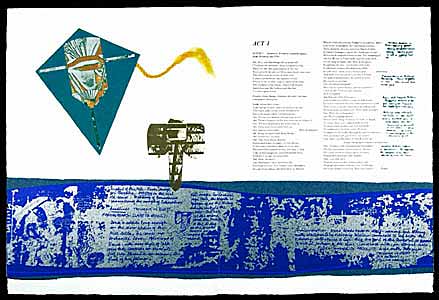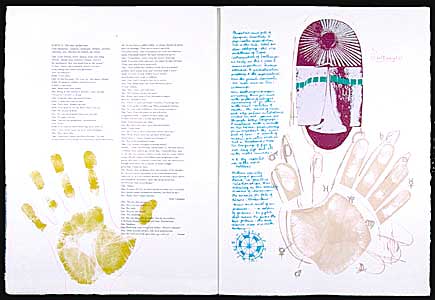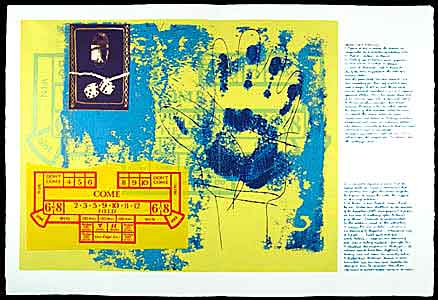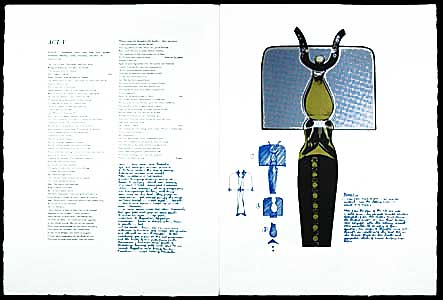 Please inquire about individual titles. Many of our artist's books are out of print and listed for reference purposes only.