Black Hole Off Crete
Poem and image printed silk screen and letter-press in Baskerville on the theme of a spacewalker. 200 copies – 8 pp gate-fold on Glastonbury Book paper – 19 x 30 cm stapled to sugar paper covers – 100 signed on Velin Arches paper and sewn into mauve Strathmore card.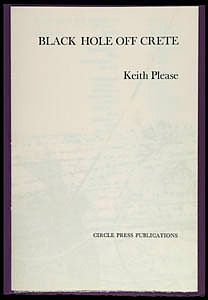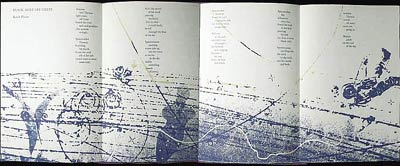 Please inquire about individual titles. Many of our artist's books are out of print and listed for reference purposes only.