Daily Translating System
Conceived and designed by the artist, with 12 specimen cards tipped onto the pages, each assigned to a different day of the week, with suggested rules and comments page. Letter-press throughout in three colours for the cards. 250 signed copies – 40 pp on buff laid paper – 29 x 21 cm stapled into brown card wraparound cover with printed label.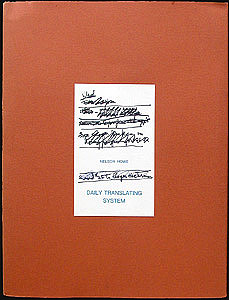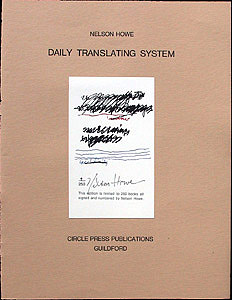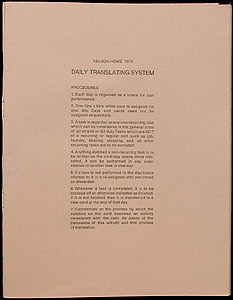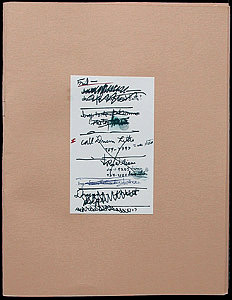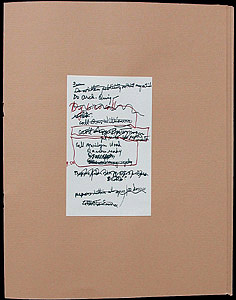 Please inquire about individual titles. Many of our artist's books are out of print and listed for reference purposes only.