Dolly: edition unlimited
A pop-out jig-sawed book-work on the theme of the cloned sheep, Dolly, with a freestanding herd of forty-five sheep integrated into the form of the book. Text on covers taken from newspaper headlines and Nature magazine and printed letterpress. 17 signed copies – 20 x 23 x 5 cm.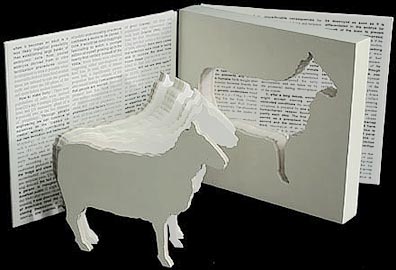 Please inquire about individual titles. Many of our artist's books are out of print and listed for reference purposes only.