Going, going... gone!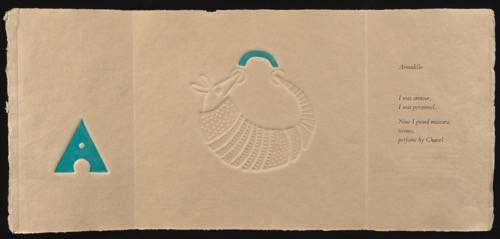 A-G Bestiary with a collection of 7 illustrated poems, written by Richard Price, with blind emboss work and colour by Ron King. Set in Bembo by Joanna Mersey and printed together with the artist onto variously coloured rag made Khadi papers. 7 folding prints in a red blind-embossed wrapper, held in a crimson folder with an iridescent butterfly on the cover and a deep-gray slipcase.

Published to present the case for 7 creatures which are being mistreated and which are on the point of disappearing, or have already 'Gone!'. Limited to only 30 copies.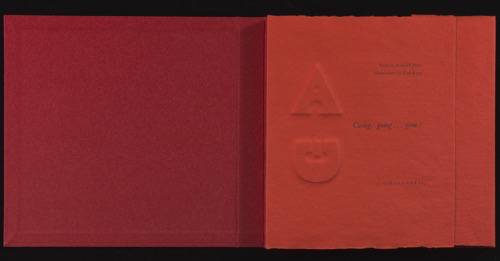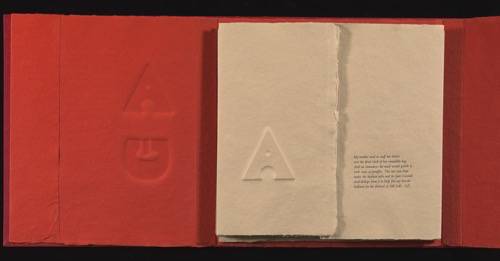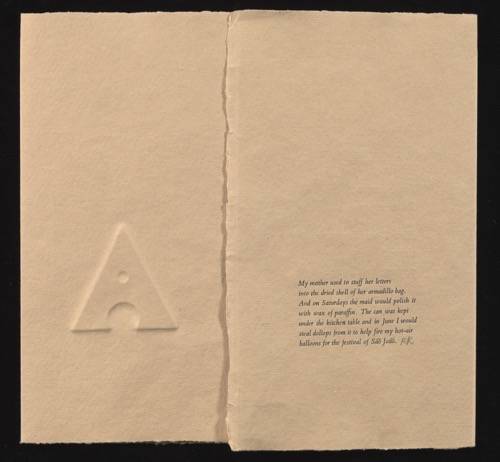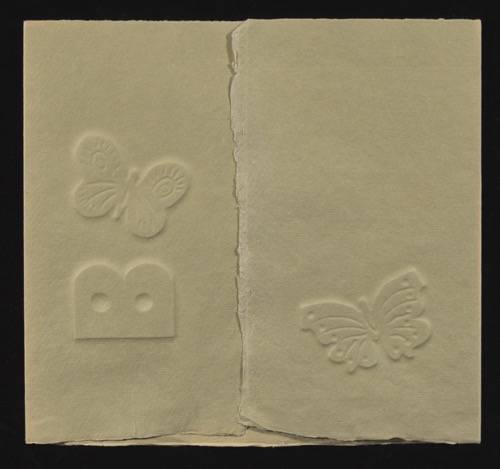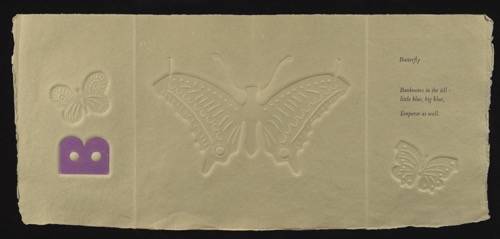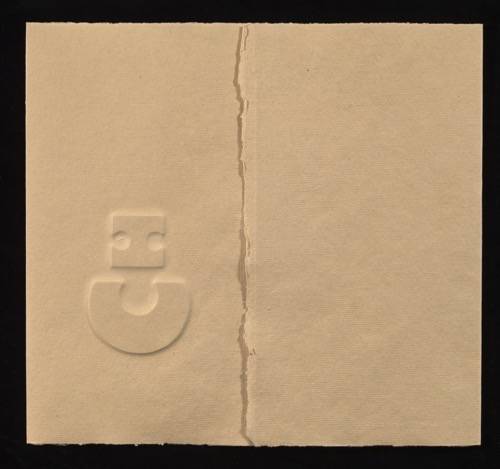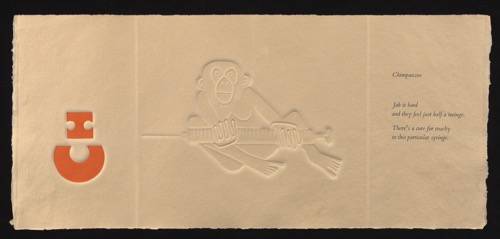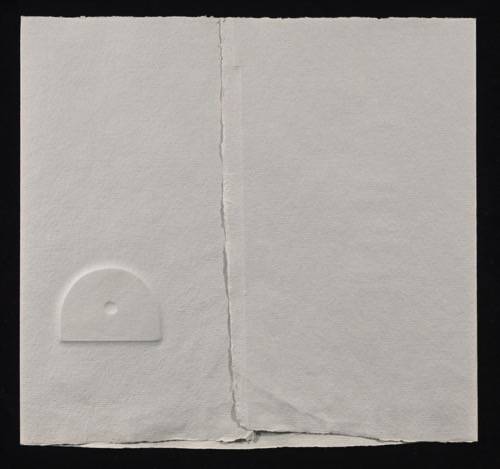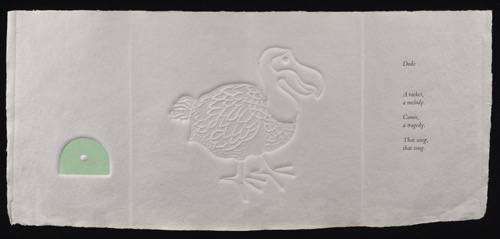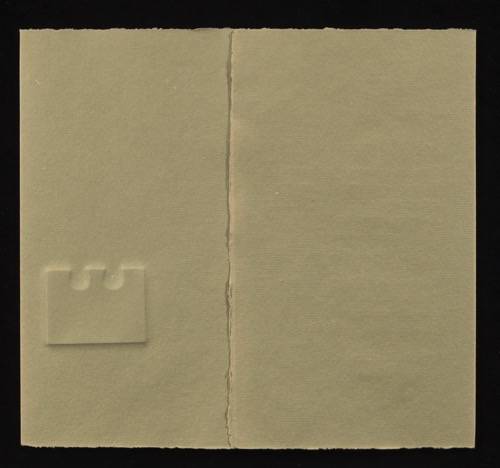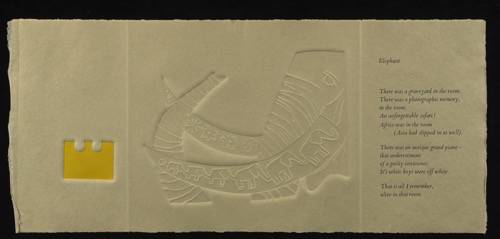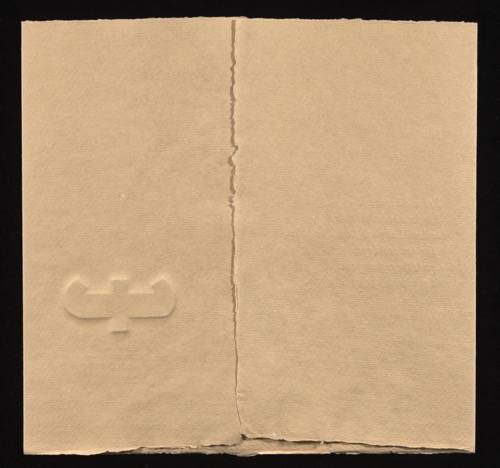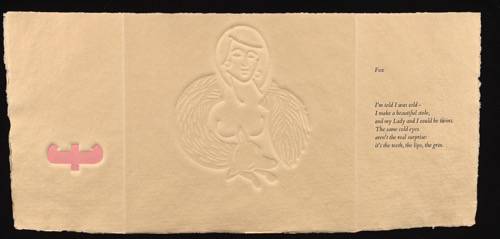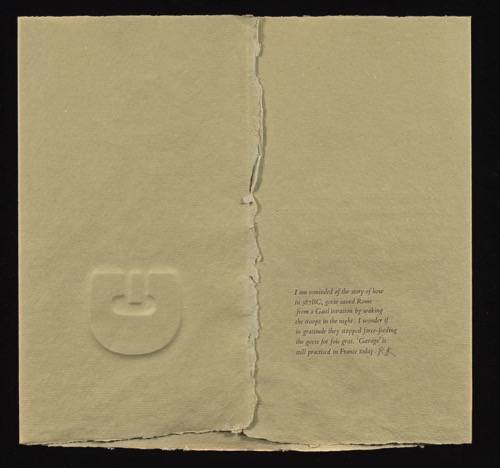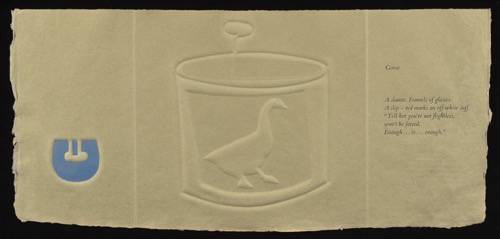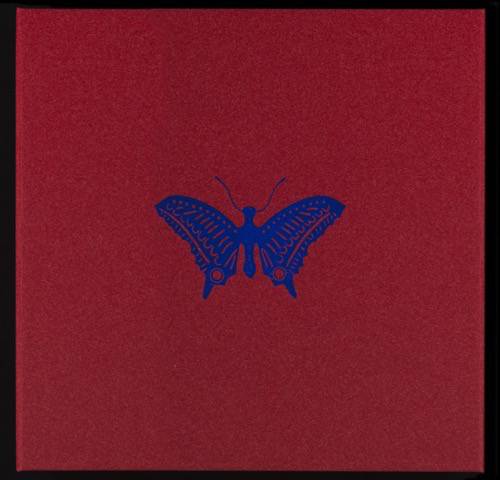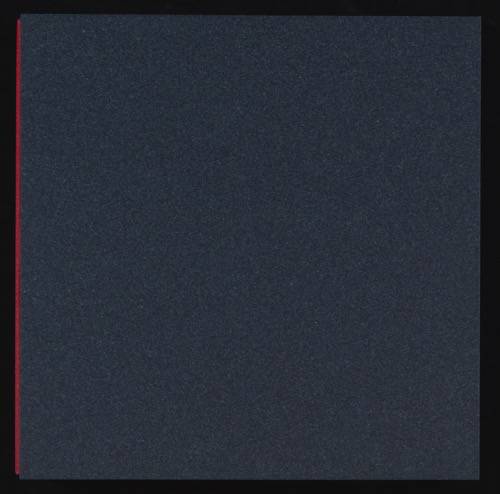 Please inquire about individual titles. Many of our artist's books are out of print and listed for reference purposes only.