Late August on the Coast
Ten screen printed illustrations for six poems printed letter-press in 14 pt Baskerville on the theme of the coast of Brittany. 50 signed copies – five unbound 4 pp sections – 28 x 33.5 cm on mould-made paper in card folder, covered in Indian hand-made paper, in light blue slip-case.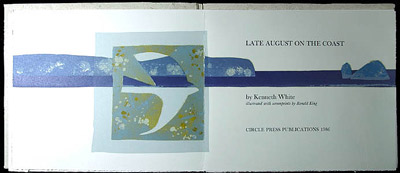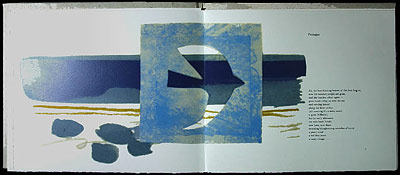 Please inquire about individual titles. Many of our artist's books are out of print and listed for reference purposes only.