Les Bijoux
Fold out bookwork
London, 1996 & 1998
(2nd edition)
A double-sided, blind-embossed design drawn in wire with text printed letter-press in blue on one side, for the original French version, and in red on the reverse side, for the adaptation in English, by Kenneth White. 50 signed copies – 70 x 56 cm printed onto a black hand-made sheet of Khadi Paper which folds in 12 sections to 28 x 15 cm between hard boards and fits into a pocket folder.
(A second unsigned edition of 75 copies was published in 1998)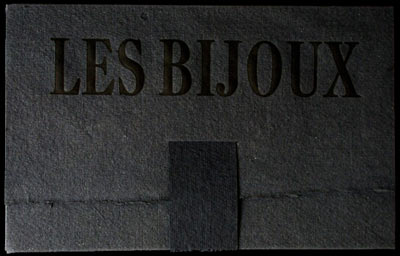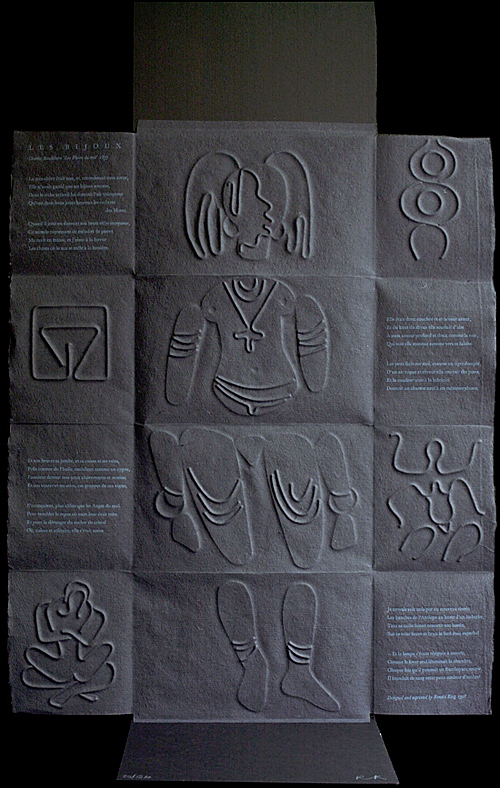 Please inquire about individual titles. Many of our artist's books are out of print and listed for reference purposes only.