Log Book (Hollow Log)
Pages cut from the circumference of a hollow log divided into four codex bound books of equal size.
This book is part of a series of book works (Log Books I-IV) started in 1995 which explore the possibilities of sawing a log of wood into book sections, or pages, which can be re-assembled into their original log form. These designs vary in size and structure.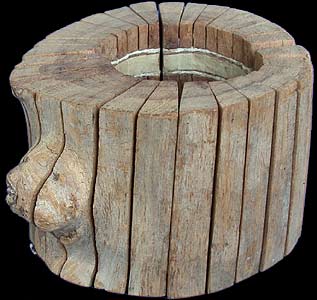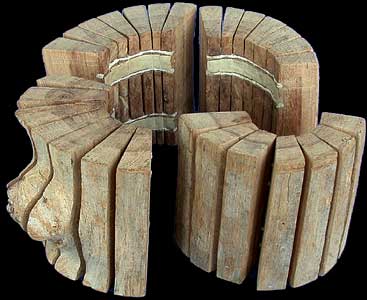 Please inquire about individual titles. Many of our artist's books are out of print and listed for reference purposes only.