Looks Like Nothing the Shadow Through Air
Previously unpublished poems written between 1960-1969 with five relief prints and text printed letter-press in 12 pt Times Roman. 175 copies – 36 pp – 28 x 20 cm on T. H. Saunders mould-made paper sewn into yellow card cover.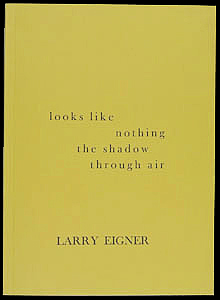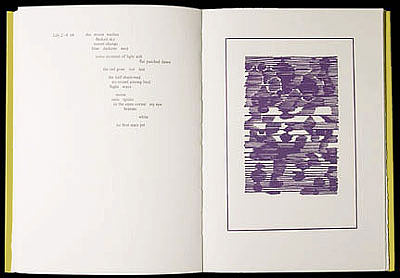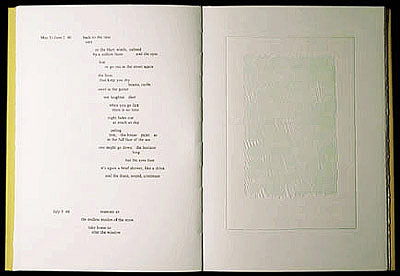 Please inquire about individual titles. Many of our artist's books are out of print and listed for reference purposes only.