Circle Press Poetry Posters 1 - 10
Guildford and London,
1968-70
Foldable screen printed designs in editions of 150,
signed and numbered by the artists - 51 x 76 cm on cartridge paper.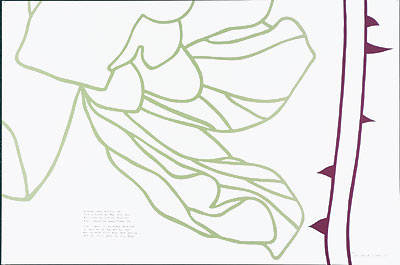 Circle 1 - My Pretty Rose Tree
Derrick Greaves/William Blake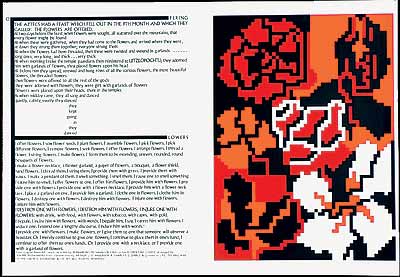 Circle 2 - Offering Flowers
Ian Tyson/Jerome Rothenberg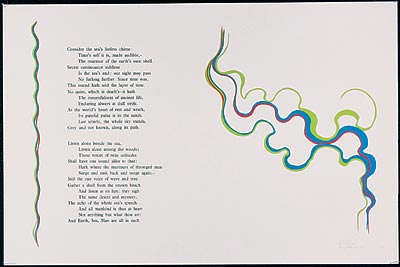 Circle 3 - The Sea Limits
Birgit Skiöld/Gabriel Rossetti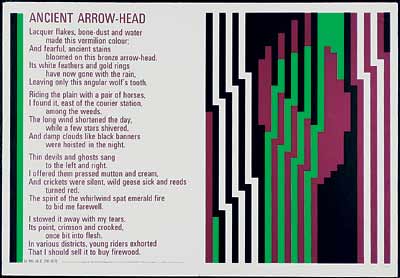 Circle 4 - Ancient Arrow Head
IanTyson/Michael Bullock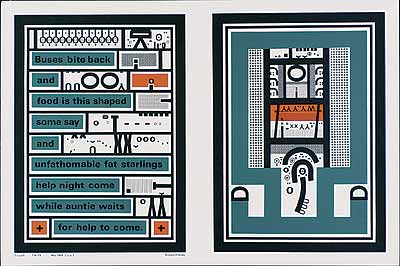 Circle 5 - Twita
Richard Pinkney/Concrete poem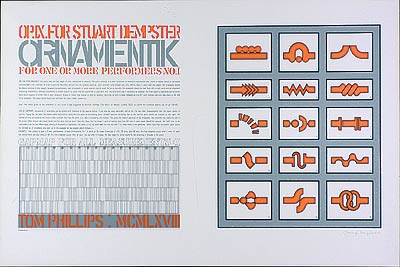 Circle 6 - Ornamentik
Tom Phillips/Music Gap Map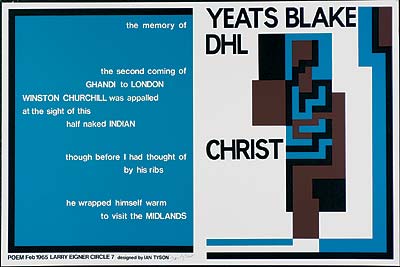 Circle 7 - In Memory of Yeats, Blake, D.H.L.
IanTyson/Larry Eigner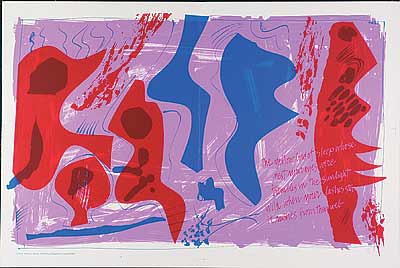 Circle 8 - The Yellow Bird of Sleep
Sam Maitin/Jerome Rothenberg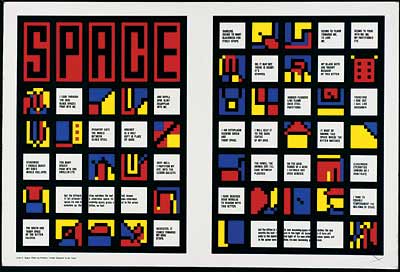 Circle 9 - Space
Ian Tyson/AnthonyConran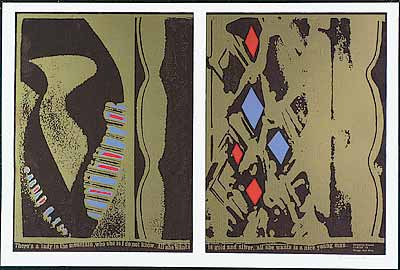 Circle 10 - There's a Lady in the Mountain
Ronald King/Skipping rhyme
Please inquire about individual titles. Many of our artist's books are out of print and listed for reference purposes only.