Postcards to the Undercliff
A collaboration between poet Keith Please and artist Bob Chaplin; nine poems on the theme of the Isle of Wight w the 17 photographic images printed litho duotone. The 28 pages include two gate-fold spreads of panoramic views of the Downs and the sea. The edition is limited to 250 books of which 1-30 have been printed onto BFK Rives rag-made paper and the photo-images hand-tinted by the artist, bound into cloth or leather. The remaining books are printed onto 170 gsm Ikonorex and sewn into card covers. 28.5 x 21 cms.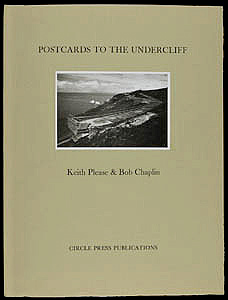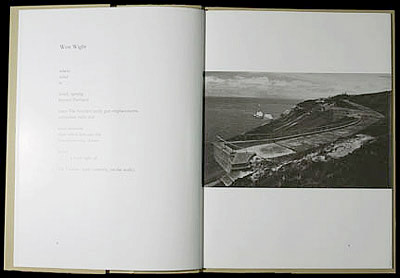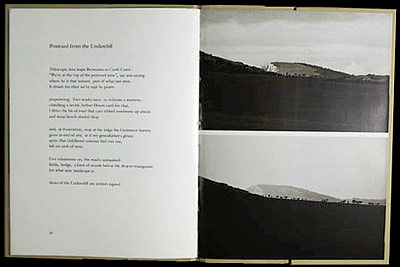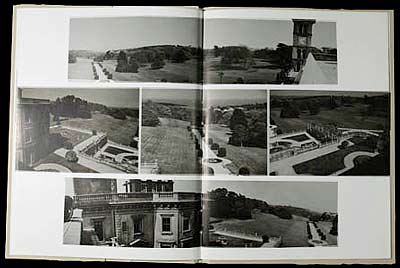 Please inquire about individual titles. Many of our artist's books are out of print and listed for reference purposes only.