The Prologue
Artist edition
Guildford, 1967
From Chaucer's 'Canterbury Tales' - Originally produced for Editions Alecto, London; published by Circle Press with frontispiece and fourteen mask images titled and initialed in pencil - printed silk screen and letter-press in 24 pt Plantin. 125 signed copies, 15 proofs – 50 x 37cm – 15 unbound 4 pp sections in J. Green rag-made paper wraparound in blue cloth folder and canvas slip-case. Separate editions of 50 plus 5 proofs were made of all the images except 'Friar' & 'Franklin' onto J. Green paper 56 x 38 cm titled, numbered, and fully signed.
(second edition, 1978).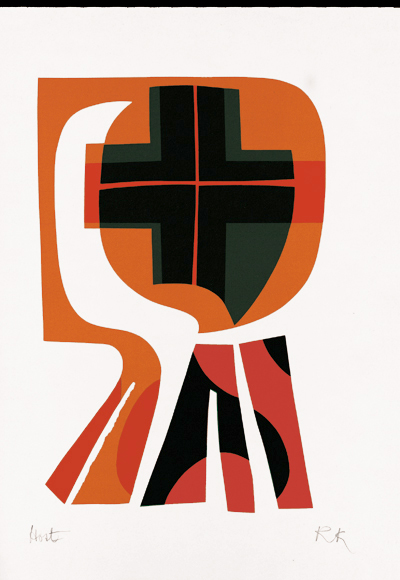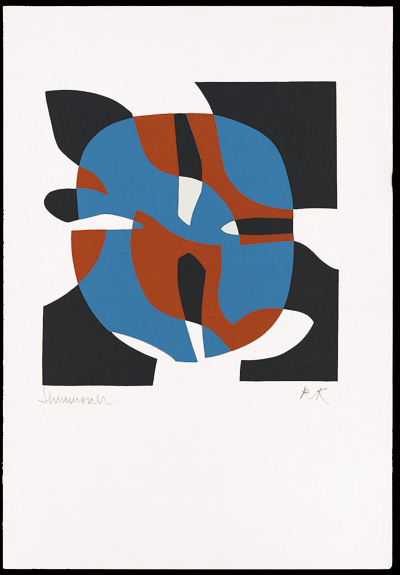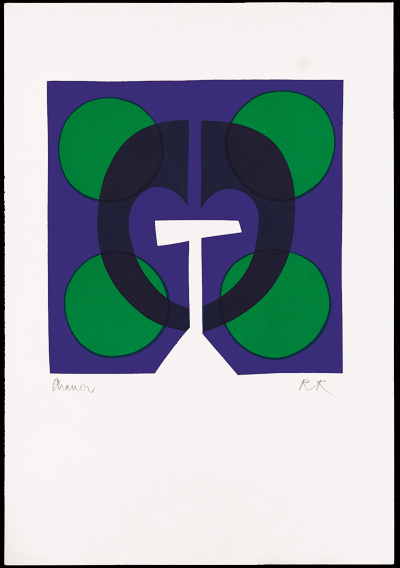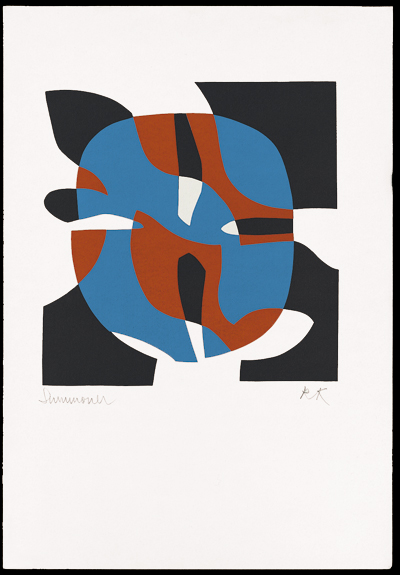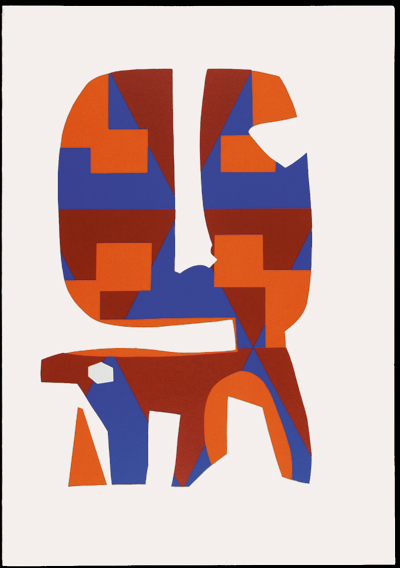 Please inquire about individual titles. Many of our artist's books are out of print and listed for reference purposes only.