Roller
Concertina bookwork
London, 1999
Out of print (signed)
£60 (unsigned)
The first computer-generated book made at Circle Press, designed for a text written in 1979, printed in Centaur on an Epson Stylus in three colours by Karen Bleitz. 35 signed copies in a concertina format – 22 pp – 14 x 17 cm on Zerkall paper with black card ends and a fluted composition-board slip-case (out of print). Also an unsigned, unlimited edition without slip-case.
Three singed and boxed books are still available for £90 plus delivery.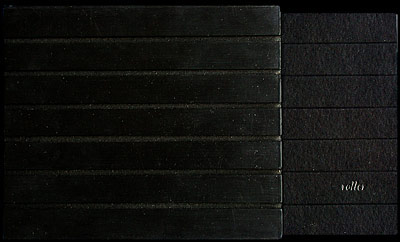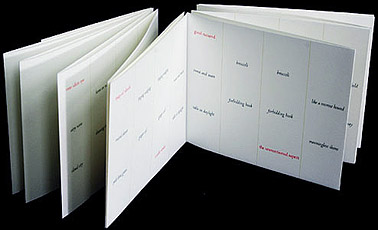 Please inquire about individual titles. Many of our artist's books are out of print and listed for reference purposes only.