Second Nature
The London Series
London, 1989-1990
Poem by Paul Eluard for which the translation by Samuel Beckett first appeared in 'This Quarter' in 1932. Paper-cut design by Ian Tyson.
Printed letter-press in Baskerville – 16 pp on toned paper and sewn into deep-blue card cover.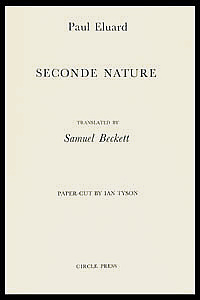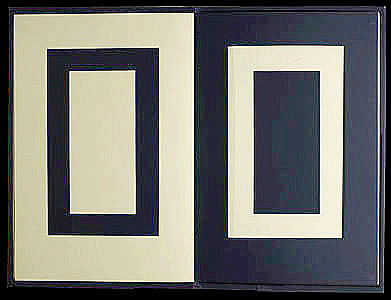 Please inquire about individual titles. Many of our artist's books are out of print and listed for reference purposes only.