Stampart I - III
Monoprint folder
Guildford, 1977
Card portfolio edition of three monoprints. Queen Victoria stamp designs:
I. Penny Blacks
II. Penny Reds
III. Twopenny Blues.
Each group mounted on card 28 x 25 cm in a signed edition of 100.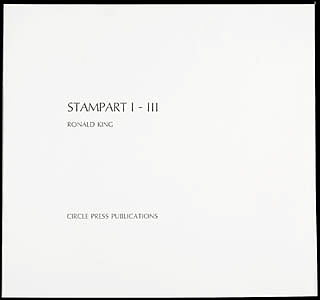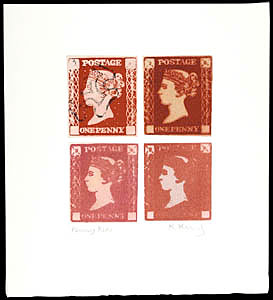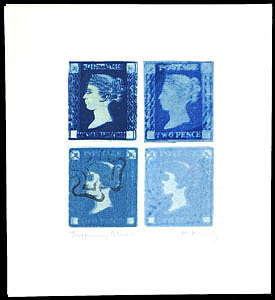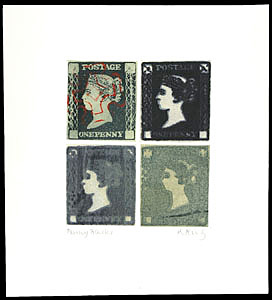 Please inquire about individual titles. Many of our artist's books are out of print and listed for reference purposes only.