Ten Poems For Pandora
Designed, written and produced by Victoria Bean.

24 x 25 x 2cms printed in 10pt Helvetica Cyrillic with 12 hand cut pages, black card cover and protective PET sleeve. The edition is limited to 100 signed copies.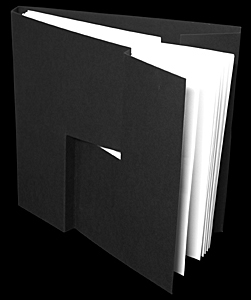 Please inquire about individual titles. Many of our artist's books are out of print and listed for reference purposes only.