The Elastic Membrane
Boxed bookwork
(Sovereign Arts)
Guildford, 1979
A production in three parts by this 'system artist', contained in a wooden box with perspex cover.
The first part, a 'Practical', is an example of a home-made computer used to generate the images which follow (made from wood, perspex, and an elastic membrane).
The second is made up of three signed etchings and three signed lithos.
The third consists of two spiral note books:
1) a 54 pp Continuity Book, 25 x 21 cm and
2) a 72 pp facsimile of the artist's Note Book, 20 x 17 cm – 300 signed copes, 40 proofs – the whole measures
46 x 36 x 7cm.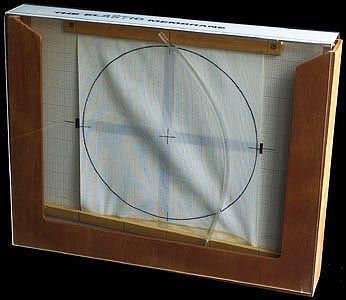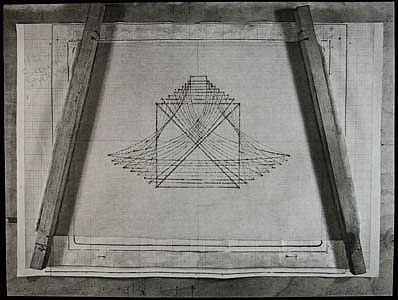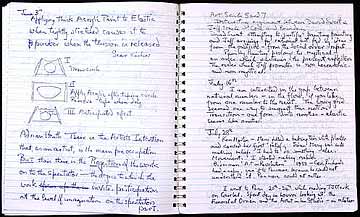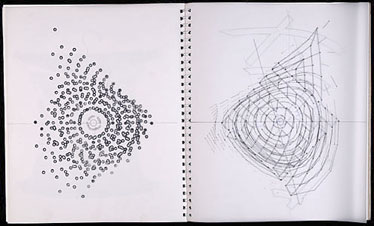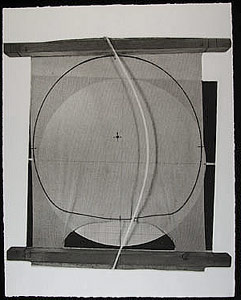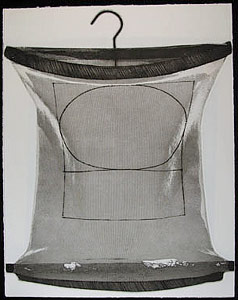 Please inquire about individual titles. Many of our artist's books are out of print and listed for reference purposes only.