The Gnat and the Lion
Two blind-intaglio designs carved from lino for a pamphlet with the text rewritten by the artist and printed letter-press in 14 pt Optima. 100 signed copies – 8 pp – 29 x 19 cm on mould-made paper sewn into brown card cover.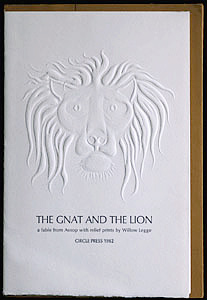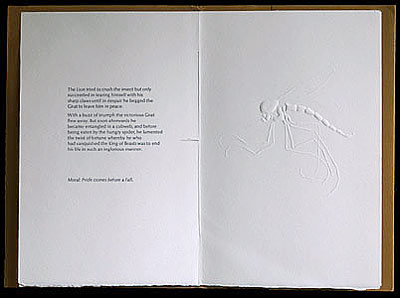 Please inquire about individual titles. Many of our artist's books are out of print and listed for reference purposes only.