To the Sincere Reader
Poetry by Keith Waldrop design by Nelson Howe - selected as one of the Fifty Books of the Year by the AlGA.
Fourteen illustrations with text incorporated into the design, printed in 3-colour letter-press from copper plates. This English edition of 300 printed by Seven Corners Press – 150 signed copies for Circle Press and 150 for G. Wittenborne of New York – 27 x 21cm – 40pp on cartridge paper, wire-stitched into brown card folder and wraparound cover, with title label printed black on white.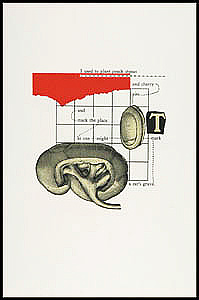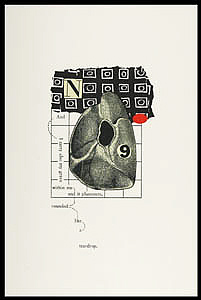 Please inquire about individual titles. Many of our artist's books are out of print and listed for reference purposes only.