Two Stages on the Northern Route
Two-colour design in relief for a short poem in English and French, text printed letter-press in 14 pt Baskerville.125 signed copies, 5 proofs – 8 pp – 32 x 16 cm on Japanese paper sewn into white mould-made paper cover with glassine wraparound.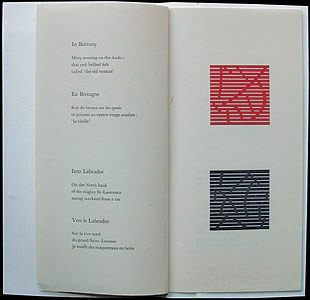 Please inquire about individual titles. Many of our artist's books are out of print and listed for reference purposes only.