Zen Gardens
Artist edition
Guildford, 1973
Seven coloured photo-etchings with seven poems printed letter-press in 24 pt Swiss Gothic, the images centred and surrounded by borders of blind-embossed pattern.
75 signed copies in English and 25 in Japanese with block-printed script – 10 unbound 4 pp sections – 30 x 30 cm on Royal J. Green mould-made paper in brown cloth-covered solander box.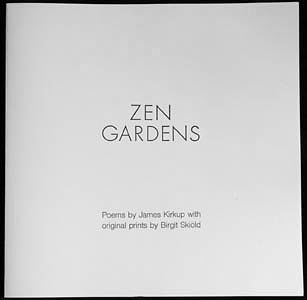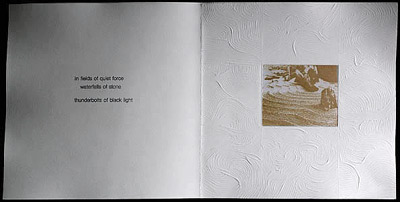 Please inquire about individual titles. Many of our artist's books are out of print and listed for reference purposes only.